By Hotspur Closser, Teen Librarian, Fayetteville Public Library

School has been out for a while, temperatures are rising and summer is in full swing as thousands of tweens are finding themselves faced with copious amounts of free time.
What better way to spend a summer day than lounging underneath your favorite shade tree with a glass of lemonade and a good book? Below are a few titles your "tweenager" might enjoy.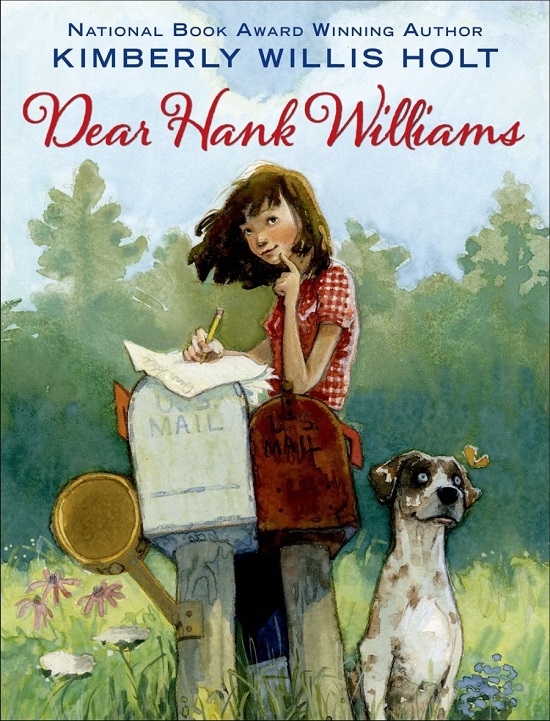 DEAR HANK WILLIAMS by Kimberly Willis Holt
Perhaps the best titled book in this bunch, Dear Hank Williams tells the story of eleven-year-old Tate Ellerbee, a small-town girl growing up without her parents in Louisiana in the late 1940s. Tate takes a liking to the relatively new country music star Hank Williams and chooses him as her pen pal for a school assignment. Author Holt, who won the National Book Award in 1999 for When Zachary Beaver Came to Town, crafts an equally well-written novel here about a young girl growing up in the face of adversity, cleverly documented in the diary-like format of Tate's correspondence with Hank Williams.
GABRIEL FINLEY & THE RAVEN'S RIDDLE by George Hagen
Primarily a writer of adult fiction, George Hagen (The Laments, 2004) ventures into the world of Juvenile and Young Adult Literature and it proves to be a successful one. The story follows the title character, an adolescent Brooklynite, as he attempts to uncover the mystery of his parents' disappearance and how it relates to humankind's mysterious and secret history with talking ravens. An interesting novel that's hard to put a label on (Mystery? Fantasy? Adventure?), Gabriel Finley & The Raven's Riddle is very much evocative of The Mysterious Benedict Society meeting the magical world of Harry Potter.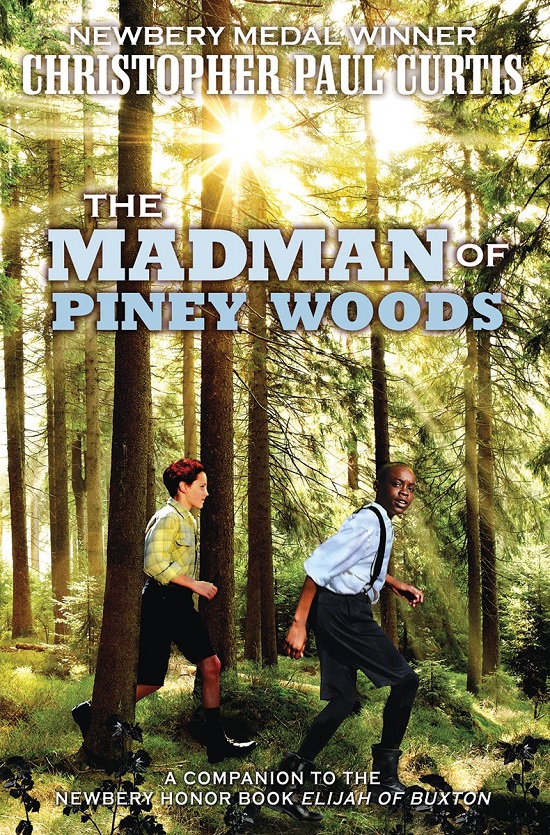 THE MADMAN OF PINEY WOODS by Christopher Paul Curtis
Newbery Medal-winning author (and distinguished guest of the Fayetteville Public Library in 2014) Christopher Paul Curtis wrote The Madman of Piney Woods as a companion novel to his 2007 Coretta Scott-King Award-winning and Newbery Honor book Elijah of Buxton. Though not technically a sequel, this companion novel revisits the former Canadian runaway slave settlement of Buxton, Ontario, in 1901–forty years after the events of the first book–and follows the stories (and histories) of two friends, Benji and Red. The Madman of Piney Woods is a well-written coming of age tale full of history, humor, and heart.
THE GRAVEYARD BOOK by Neil Gaiman (graphic novel ed. by P. Craig Russell)
Fans of Neil Gaiman's Newbery Award-winning novel The Graveyard Book would be wise to check out the official graphic novel adaptation, edited by author/illustrator P. Craig Russell. Russell compiles quite an impressive collection of contributing artists (including himself) to bring Gaiman's dark and mysterious gothic novel to life as a graphic novel (which only seems fitting, considering Gaiman was once renowned as a comics writer rather than a writer of fiction).
TO KILL A MOCKINGBIRD by Harper Lee
No list of tween summer reads would be complete without Harper Lee's magnum opus, To Kill a Mockingbird. If you have never read this quintessential coming-of-age classic about growing up in the South, or never even seen the brilliantly-adapted 1963 film of the same name, then you owe it to yourself to do both. And if you have read it, then now is actually the perfect time to re-read the Pulitzer Prize-winning classic, as Lee's recently unearthed and previously unpublished sequel, Go Set a Watchman, is poised to hit bookstores this summer.