Dear Andi,
I'm trying to be realistic about the aging process, but I feel like I'm getting wrinkles much earlier than my friends the same age. Is there something that could be causing this?
Barring basic genetics, where my understanding falls somewhere around "the apple doesn't fall too far from the tree," there are habits you may have picked up over the years that are causing you to get more wrinkles than your contemporaries.
Unfortunately, some of the damage may have been done years ago and can't be undone, but that doesn't mean it's too late.
Smoking, for one, even "socially" is notorious for causing the fine lines around the mouth that plague many women. (This of course is a superficial side effect, but we all know the spiel on smoking. If you're not sure, ask your 3rd grader who will be brutally honest with you.) If you're still a smoker, it's not too late to stop and work on reversing the damage.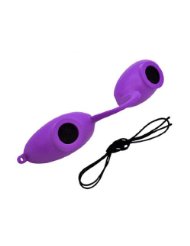 Tanning is more commonly associated with skin discoloration and age spots but still attribute to the new and unwanted texture that is aging your skin. Even if you have finally started listening to the warnings and applying the SPF, those baby oil days by the lake have a delayed effect that can take you by surprise.
The way you rest your head on your pillow can cause wrinkles to form on the dominant side, no matter how soft your pillow. I've heard plastic surgeons say they can tell which way a person sleeps just by looking at their face…yikes. Sleeping on your back is the best way to avoid the repercussions of your "beauty sleep". Strategic placement of pillows can help you retrain your natural sleep position.
The same trouble can arise if you regularly lean on your left hand while working at a desk or rub your eyes and forehead in exasperation when you have told little humans TO PUT ON THEIR SHOES for the hundredth time.
Although it is almost unavoidable, pulling on your eyelids to put in your contacts or apply eyeliner can slowly reduce the elasticity of the delicate skin around your eyes. Try using your less dominant ring and pinkie fingers to pull the lids since they will be weaker.
So, what's a mom to do?
Laser treatments, chemical peels and retinal treatments can help erase surface wrinkles and injections like Botox and fillers can root out some of the deeper wrinkles. But, none of these are permanent and can't improve your overall skin quality on their own. That can be achieved by always using sunscreen on your face and hands (yup, unless you are a true southern belle and wear gloves everywhere, your hands are being constantly exposed to the UVs) and drinking plenty of water, as well as the changes I listed above.
I want to clarify before I go, there is nothing wrong with aging gracefully and loving the laugh lines you earned listening to endless knock-knock jokes, or the crows feet brought on by squinting into the sun at hundreds of baseball games.
I will never not have the freckles I earned at my many summer camps but the fact that my skin no longer bounces back after I apply eyeliner really bums me out. Embrace what makes you unique, including the steps you take to feel confident and beautiful.
One last thing: I recommend not watching videos of people getting injections online unless you are a healthcare professional or want the heebie-jeebies the rest of the day. (Shudder)
Andi Douglas is the mama of three little ones and when she's not playing house, reading them a book or trying to get them to go bed on time — adores playing with makeup. She loves to answer your beauty questions (including those about hair) so send 'em on over!