Time for another serving of fun celeb news — minus any mean stuff. Have as much as you want because this "dish" is all guilt-free.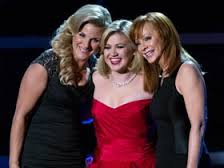 Did you know that Kelly Clarkson's mother-in-law is none other than country music legend Reba McEntire? Cool, huh? Reba and her famous daughter-in-law both performed at the Celebrity Fight Night XXI Founders Club Dinner in late March. Reba also hosted the event and celebrated her 60th birthday there, too.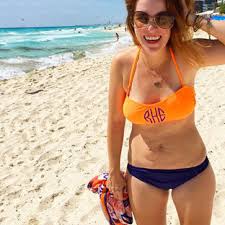 You certainly don't have to be an actor, musician or reality TV star to create headlines. A mom of three named Rachel Hollis simply posted a pic of her wearing a bikini on Instagram and included the caption "I have stretch marks and I wear a bikini." She did it for her fellow mom friends but the photo went viral in a positive way, resulting in 460,000 Facebook likes and 18,000 comments. Other women are following Rachel's lead and posting their own swimsuit pictures featuring beautiful bodies of all shapes and sizes (including those hard-earned stretchmarks!) You go, momma!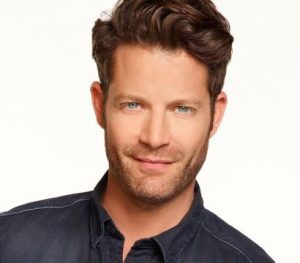 Nate Berkus, who first shot to fame as Oprah's interior designer friend, is now a proud new dad! His first child with husband Jeremiah Brent is a baby girl named Poppy born on March 23rd.
Well, we'd like to give actor William H. Macy the "Awwww. So sweet!" award for what he said about his wife, actress Felicity Huffman. He said that she often says (while they're getting ready for bed) "I love that we get to get in bed together!" So during his recent acceptance speech during the Screen Actors Guild awards ceremony, he told her that he loves going to bed with her, too. 🙂 The couple have been together for 33 years.
Source: People magazine, April 13, 2015 issue