Yes, we do love a little celebrity gossip but we also know it's not cool to do something we teach our kids NOT to do. It's never okay to indulge in stuff meant to humiliate or hurt another person. That's why we came up with the concept of "Good Gossip," which is celeb news minus any mean stuff. Have as much as you want and share it with your celeb-loving friends because this "dish" is all guilt-free.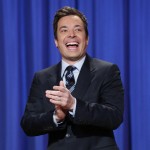 Parenthood changes you, even when you're one of the most famous names in late night television. Jimmy Fallon recently told People magazine: "I thought I'd never be that annoying person, but as soon as Winnie was born, I was showing iPhone snaps to a cab driver." Jimmy's daughter, Winnie, is now 22-months old and has been recently joined by a baby sister.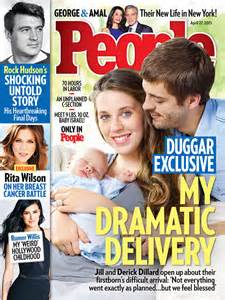 Our fellow Northwest Arkansas mom, Jill (Duggar) Dillard, was featured in this month's People magazine with an update on how new motherhood is treating her so far. She and husband Derick Dillard welcomed a baby boy named Israel David to the family on April 6, 2015. Jill is recovering from a C-section that happened after a 70-hour labor, and she said her mom Michelle Duggar (who has been through four C-sections of her own) has been helpful these past few weeks. This new mom enjoyed her first Mother's Day this month and reports that sweet baby Israel is smiling now and even laughing in his sleep. Congrats to the new family.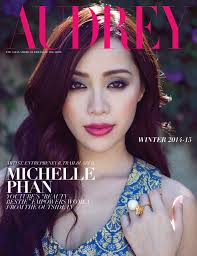 Here's a celebrity fact to remember the next time something doesn't go your way. You know the YouTube mega star Michelle Phan? She has become famous worldwide for her amazing makeup video tutorials. She has more than 7.5 million fans on YouTube and has her own makeup line with L'Oreal. And did we mention her bestselling book? Yep, she has one of those, too. Well, get this: Michelle posted her first makeup video on YouTube about two months after she was turned down for a job as a clerk behind a makeup counter at a department store. (We'd say things worked out for the best for her, don't you think?) Michelle's newest business venture is to start a "multi-platform lifestyle channel" called ICON Network which will feature inspiring content by people on the Web. Way to go, girl.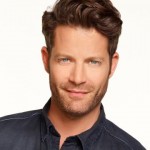 Interior designer Nate Berkus (who has an awesome line at Target) recently became a dad with his partner Jeremiah Brent. Their sweet baby girl is named Poppy Brent-Berkus and was born via surrogate. Nate said that they were there for the birth along with the surrogate's family and everyone was hand-in-hand as Poppy made her way into the world. "She came out with her eyes open, looking around like she had been waiting for us."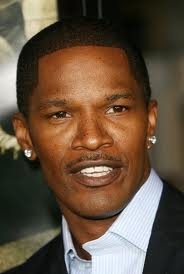 This might surprise you. Actor and musician (and Oscar winner) Jamie Foxx sings in the shower but you'll never guess what song is one of his favorites. "Sometimes I'll sing country music — I know it sounds weird. I love to sing that Miranda Lambert song "The House That Built Me," and the way it echoes is really dope." Other random facts about Jamie? He memorized the book "Green Eggs and Ham" when he was a kid and still knows all the words by heart today. And, yes, even major stars get starstruck. He said he felt that way once when hanging out with Jack Nicholson at a charity event in the Hamptons. He said they talked and even took a few selfies.
Source: People magazine, May 25, 2015 issue