Yes, we do love a little celebrity gossip but we also know it's not cool to do something we teach our kids NOT to do. It's never okay to indulge in stuff meant to humiliate or hurt another person. That's why we came up with the concept of "Good Gossip," which is celeb news minus any mean stuff. Have as much as you want and share it with your celeb-loving friends because this "dish" is all guilt-free.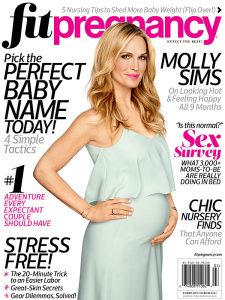 Model and author Molly Sims welcomed a new baby into the family recently. Her new baby girl, Scarlett Stuber, just turned three months old, and Molly says the second time around is not as nerve-wracking as the first time with big brother Brooks. "I had much more trepidation with Brooks. I didn't know what I was doing! With her, it's like, okay, you're eating, you're drinking, you're pooping — we're good!" Molly said she is also enjoying the fun of dressing a baby girl. Every day she decides between putting baby Scarlett in either pink or hot pink.
Okay, so she seems pretty perfect but actress Jennifer Aniston says there is no such thing. Jennifer said that greasy food is one of her vices (although she believes that anything in moderation is fine) and she regrets not being better about wearing sunscreen when she was a kid. As for aging, she says that one of the best things about being in her 40s is that "everything you worry about in your 20s and your 30s, that just falls away. It's a real relief!" Aniston says that her fiance, actor Justin Theroux, is definitely the best thing that has happened during her 40s.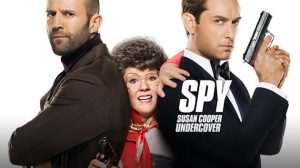 We LOVE how actress Melissa McCarthy has rewritten the rules in Hollywood. The star, who is not a young twenty-something and is not a size 6, is one of today's most in-demand actresses, and her newest movie called "Spy" is doing great at the box office. In a recent feature article in People magazine, Melissa talks about some of the highlights of her acting career and also discusses the new adventure she has begun with her own clothing line. Having studied fashion in college, Melissa said that she often had to hire costume designers to make clothes for her that she liked. Her new line is called Melissa McCarthy Seven7 and it'll be available at Lane Bryant, Macy's, HSN and on the melissamccarthy.com website.
Speaking of box office superstars, Chris Pratt is taking the world by storm with the release of Jurassic World. Chris is married to actress Anna Faris and they have a 2-year-old son named Jack. Although they are very hands-on parents, Chris said that he thinks it's just as important to carve out time to spend with your spouse. "People focus so much on their kids, but it's just as important to focus on your relationship. Your children are going to leave one day, so you have to maintain a relationship that's going to outlast your child's needs for you." Well said, Mr. Pratt.
If you've got a baby at home, you might want to pick up Jimmy Fallon's new book and give it to your husband. The book is called "Your Baby's First Word Will Be Dada." Jimmy told People magazine that there are only two words in the whole book, so the focus is definitely on that one, all-important word — Dada! And the baby animals found throughout the picture book are adorable. Jimmy is father to two daughters — Winnie, who is almost 2 years old and baby Franny, who is 6 months old.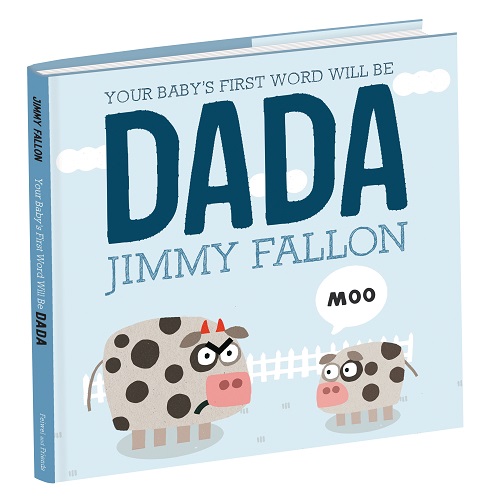 Source: People magazine, June 22, 2015 issue