When the school year ends, you'll probably have quite a bit of kids' artwork piled up from the past 9 months. (I used to save my favorite pieces in a Rubbermaid box at the bottom of my pantry.) Those little masterpieces may be safe in there, but nobody is really enjoying them in that box. As the years go by, all those Rubbermaid storage boxes are going to take up valuable storage space. So what's a mama to do?
I saw this solution idea years ago on Oprah when she was doing her "Clean Up Your Messy House" tour. Professional organizer Peter Walsh said a great way to preserve your kids' artwork is to turn it into a photo book that can be easily stored on a bookshelf for years to come. (Click on his photo below to read more about it.)
We love this idea!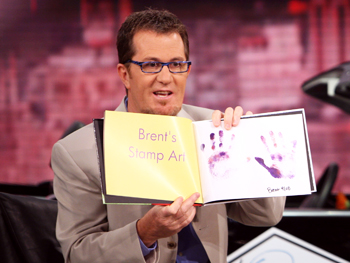 How to do it:
What I love about this idea is that you can add captions or other details about who created each piece. You can even customize the hard book cover by using a photo of kids' artwork, and you can add the date on the spine of the book. If you use it as a coffee table book, it will certainly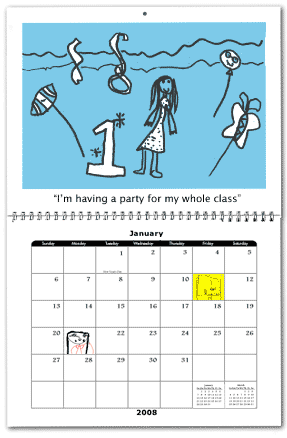 spark conversation between guests and your kids who will enjoy showing off their book of artsy accomplishments.
As an alternative, you could also use your favorite pieces of kids' artwork to create custom calendars and then give them as presents for grandparents, aunts, uncles, etc. Check out the example shown here from Snapfish.com.
To get started on your own book or calendar of kids' artwork, check out these options for photo books of kids artwork on Shutterfly.com.