Yes, we do love a little celebrity gossip but we also know it's not cool to do something we teach our kids NOT to do. It's never okay to indulge in stuff meant to humiliate or hurt another person. That's why we only publish celeb news minus any mean stuff. Have as much as you want because this "dish" is all guilt-free.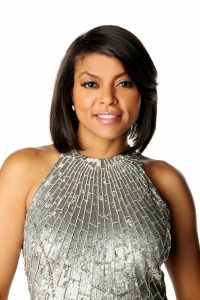 Are you hooked on the breakout hit show called Empire? One of the show's stars, Taraji P. Henson (who plays Cookie) took a big risk when she decided to move to Los Angeles with her son when she was 26. (She previously worked as a supervisor on a five-star dining cruise.) She said that she learned her work ethic from her parents. Her dad was a metal fabricator and her mom worked her way up to management in a department store. "I was raised to believe that if you hustle hard and work hard, it'll pay off."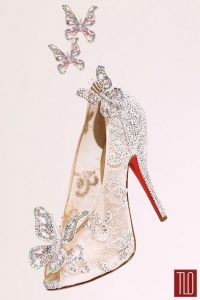 Here's an interesting little tidbit for those moms planning to take their daughters to see the new Cinderella movie. The star of the movie, Lily James, wore a gorgeous Elie Saab gown at the movie's premiere on March 1st in Hollywood. She also carried the cutest little crystal-adorned clutch that actually looked like the clock that strikes midnight. And her shoes were possibly the best part. She wore Christian Louboutins that were custom made with crystal butterflies perched on top. They definitely have that magical glass slipper look. To see all the elements of her premiere outfit, check out the photo spread in the latest People magazine.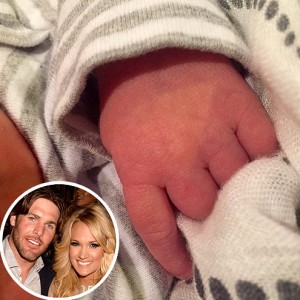 Congrats to new mama Carrie Underwood along with her hockey-player husband Mike Fisher. The couple welcomed their first child into the world, a baby boy named Isaiah Michael Fisher on February 27, 2015. Carrie and her husband made the big announcement via Twitter along with an adorable photo of their new baby's tiny hands. She added this caption: "Tiny hands and tiny feet… God has blessed us with an amazing gift."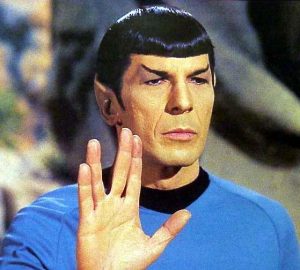 We were sad to hear about the recent passing of actor Leonard Nimoy, who played Spock on Star Trek for many years. Although he was most famous for his role as a Vulcan, he has another important legacy that not as many people know about — the legacy of having been a wonderful grandfather. His five grandkids told People magazine that they have great memories of their fun-loving grandpa who took them out for rides on his boat and helped them fix things, set up aquariums and loved to tell them stories about his early days as an actor, too. They are quoted as saying, "He had an unbelievable memory. We were so lucky to have such an amazing grandfather." Nimoy's grandchildren are grown now and range in age from 22 to 30.
Source: People magazine, March 16, 2015 issue