Celebrity news doesn't have to be mean-spirited to be fun to read. Hope you enjoy our round-up of fun (but kind) celebrity news about some famous faces.
If you spotted Sofia Vergara recently, you may have been temporarily blinded by the enormous rock on her finger. She is newly engaged to actor Joe Manganiello who popped the question to the Modern Family star in a swanky hotel in Hawaii. And that jaw-dropping ring on her finger is a cushion-cut diamond between 8 to 10 carats and is said to have probably cost somewhere between $350,000 to $500,000. Wowza!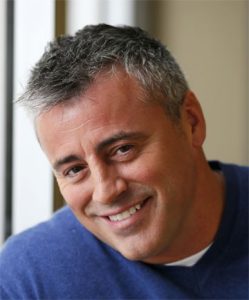 Matt LeBlanc (formerly Joey on Friends) now stars in Episodes on Showtime. He's featured in the most recent issue of People magazine and he said that he was a carpenter before he became an actor so he's pretty handy around the house. He's also a big softie. He said that he recently watched the movie How to Train Your Dragon 2 with his daughter. When the father got killed in the movie, Matt and his daughter both got teary.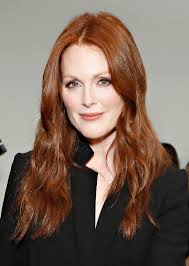 We're big fans of actress Julianne Moore who manages to not only be a great actress but also seems like a down-to-earth fellow mom, too. Check out her recent profile in People magazine and you'll read about how excited she was when her teenage son scored 33 points in his basketball game and how her favorite vice is French Onion Sun Chips. Her advice about raising teenagers? "It's okay to let them eat junk food because they're just going to go to somebody else's house and eat it if you don't. If you want to keep them around, go ahead and just buy the Oreos." (We'll keep that in mind.) Julianne stars in a new movie called Still Alice in which she plays a college professor who is diagnosed with early-onset Alzheimer's disease. Her work is earning her some early Oscar buzz for a possible Best Actress award.
Blake Lively is a mama! And her husband Ryan Reynolds is a new daddy. The gender and name of the baby is still being kept top secret, but the new mom says that this is a "really thrilling time" of her life. Lively is also the founder of a lifestyle website called Preserve that she launched last summer. (She says Martha Stewart is her personal idol.) Blake said that her website is "the closest thing I've had to a child that's not a human being." (We totally get that, by the way.) Congrats to the new parents.
Speaking of congratulations, we should also say congrats to Cameron Diaz and Benji Madden who got married in a super secret ceremony at their home in Beverly Hills on a low-key Monday night! Guests included Joel Madden, Nicole Richie, Reese Witherspoon, Gwyneth Paltrow and Drew Barrymore.
Source: People magazine, January 19, 2015 issue