Yes, we do love a little celebrity gossip but we also know it's not cool to do something we teach our kids NOT to do. It's never okay to indulge in stuff meant to humiliate or hurt another person. So our bi-weekly Celeb Scoop category will include the latest updates on famous names — minus the mean stuff. Have as much as you want because this "dish" is all guilt-free.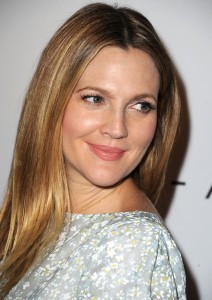 Thanks, Drew Barrymore, for saying no to the Hollywood expectation that new moms should be back to pre-pregnancy weight in just a few weeks' time. Drew was recently quoted saying "It took nine months to gain it, so it should take nine months to get off." Drew gave birth to her second baby in April but has just now started working out again. "I didn't even want to think about losing weight until I immersed myself in babyhood." Drew is married to Will Kopelman and their daughters are named Olive and Frankie.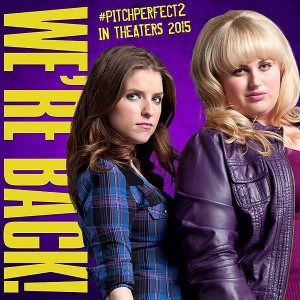 If you were a fan of the movie Pitch Perfect, there's good news! The sequel to the surprise blockbuster hit (which made more than $100 million) just finished shooting the last few scenes of the movie. Anna Kendrick and Rebel Wilson will be back and this time they'll be roommates. Elizabeth Banks, who starred in the first movie as an a cappella judge, will also be in the second movie and she is, in fact, directing the entire sequel. The new movie should hit theaters in spring of 2015.
Remember that horrible accident reported a few years ago when former model and current fashion blogger Lauren Scruggs accidentally walked into an airplane propeller? (She had been on a trip to see Christmas lights in her hometown of Dallas.) The freak accident caused her to lose a hand and an eye, but she has made an incredible recovery. In fact, she recently got married to Jason Kennedy, who is the E!News co-host. Their wedding was shown on the E! network on December 22nd. See the gorgeous photos in the latest issue of People magazine.
We LOVE Martin Short. (We never get tired of him in those Father of the Bride movies.) There's a short interview with Martin in the latest People magazine and he says that he was once a picky eater. "Growing up, the only way my mother could get me to eat a salad was to put mustard on iceberg lettuce." And if you've wondered if Martin is as nice in person as he seems on screen, it sounds like he is. When asked about the last time he cursed, he said "I stepped in a puddle and went, 'Oh, poo!' I'm Canadian, so that's a hard-hitting curse for us."
Source: People magazine, Dec. 29, 2014 issue