Yes, we do love a little celebrity gossip but we also know it's not cool to do something we teach our kids NOT to do. It's never okay to indulge in stuff meant to humiliate or hurt another person. That's why we came up with the concept of "Good Gossip," which is celeb news minus any mean stuff. Have as much as you want and share it with your celeb-loving friends because this "dish" is all guilt-free.
Looks like two famous coaches from The Voice are helping each other through divorce and finding love at the same time. A source close to Gwen Stefani and Blake Shelton said that what drew them together is their support for each other. "They both like to laugh and have fun." A recent article in People magazine also adds that Blake is understanding that Gwen's top priority is her three kids. The famous pair co-wrote a country song earlier this year, so we're hoping to hear that on the radio soon.
Congrats to local new mom, Jessa Seewald and her husband Ben Seewald who welcomed a new baby boy on November 5th. His name is Spurgeon Elliot Seewald. (Check out this video to see the meaning behind his name.) He weighed 9 pounds and 11 ounces and is the grandson of Jim Bob and Michelle Duggar who also live in Northwest Arkansas. After a brief trip to the ER for a blood transfusion after the birth, Jessa is home with the baby and doing well. (The baby was born a day after her 23rd birthday, so we're guessing Jessa will never forget that birthday full of hard contractions!) Click HERE to see some beautiful baby photos on Jessa and Ben's family website. Congrats to the new parents and the happy grandparents!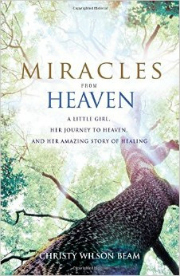 Jennifer Garner will star in a new movie called Miracles from Heaven, which is the story about a girl named Annabel who survives a 30-foot fall from a tree and later told her parents that she had visited Heaven. Then, inexplicably, she was cured from a terminal digestive disorder. Jennifer said she felt very maternal toward the 11-year-old girl who plays her daughter in the movie and said that she hopes the movie will remind people "of the power of love and hope and family and prayer." Queen Latifah and Martin Henderson are also in the movie. Can't wait to see this one!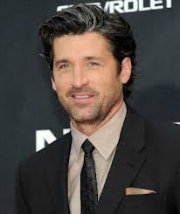 Maybe a reunion is in the works for one of our favorite actors, Patrick Dempsey? Well, we hope so anyway. He and his wife, makeup artist Jillian Dempsey, split up 11 months ago but they were recently photographed together walking hand-in-hand in Paris. One source quoted in People magazine said that they are "slowly finding their way back together." That would be wonderful news for the couple's three children — Talula, 13, and twins Sullivan and Darby, 8.
Source: People magazine, November 23, 2015 issue